Equestrian Center Hofgut Dagobertshausen
Love for the horse. Passion in equestrian sports.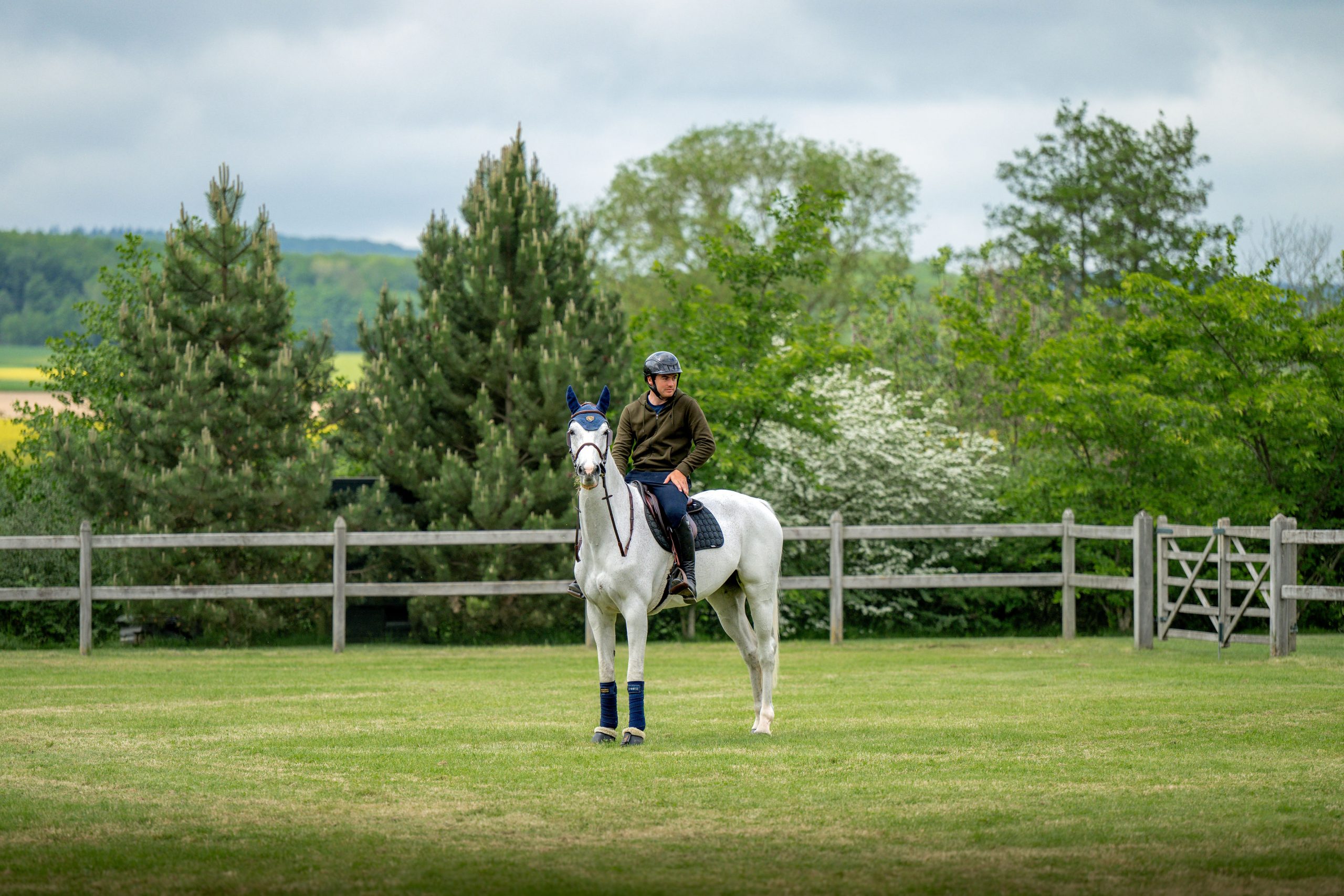 The Equestrian Center Dagobertshausen, designed as an international training center, offers expert training by renowned instructors for long-term training stays.
Tailored training programs for both horse and rider, as well as the care and provision for your horses, are as much a given as assistance with all organizational processes surrounding equestrian sports.
In addition to well-known trainers and riders, a competent and reliable team is available to you, offering comprehensive services for the well-being and health of the horses.
Upon request, our experienced trainers can also accompany you to tournaments both domestically and internationally.
Training and education of horse and rider by our team
Competition assistance from our trainer
Management related to competitive equestrian sports
The training of young show jumpers up to the higher levels of the sport is a special task. Recognizing talents, promoting them without overwhelming, instilling trust in the young horse in every situation, age-appropriate bodywork, dressage training, giving the horse confidence in the course, preparing for every situation, careful handling of quality, creating optimal conditions, utilizing physical capabilities, fostering a partnership, and so on.
Competence and experience are prerequisites. The Equestrian Center Hofgut Dagobertshausen offers this opportunity, equipped with optimal, varied training facilities and state-of-the-art technology.
Training of show jumpers
Participation in national and international tournaments
Sport horse management
Sales referral to international clients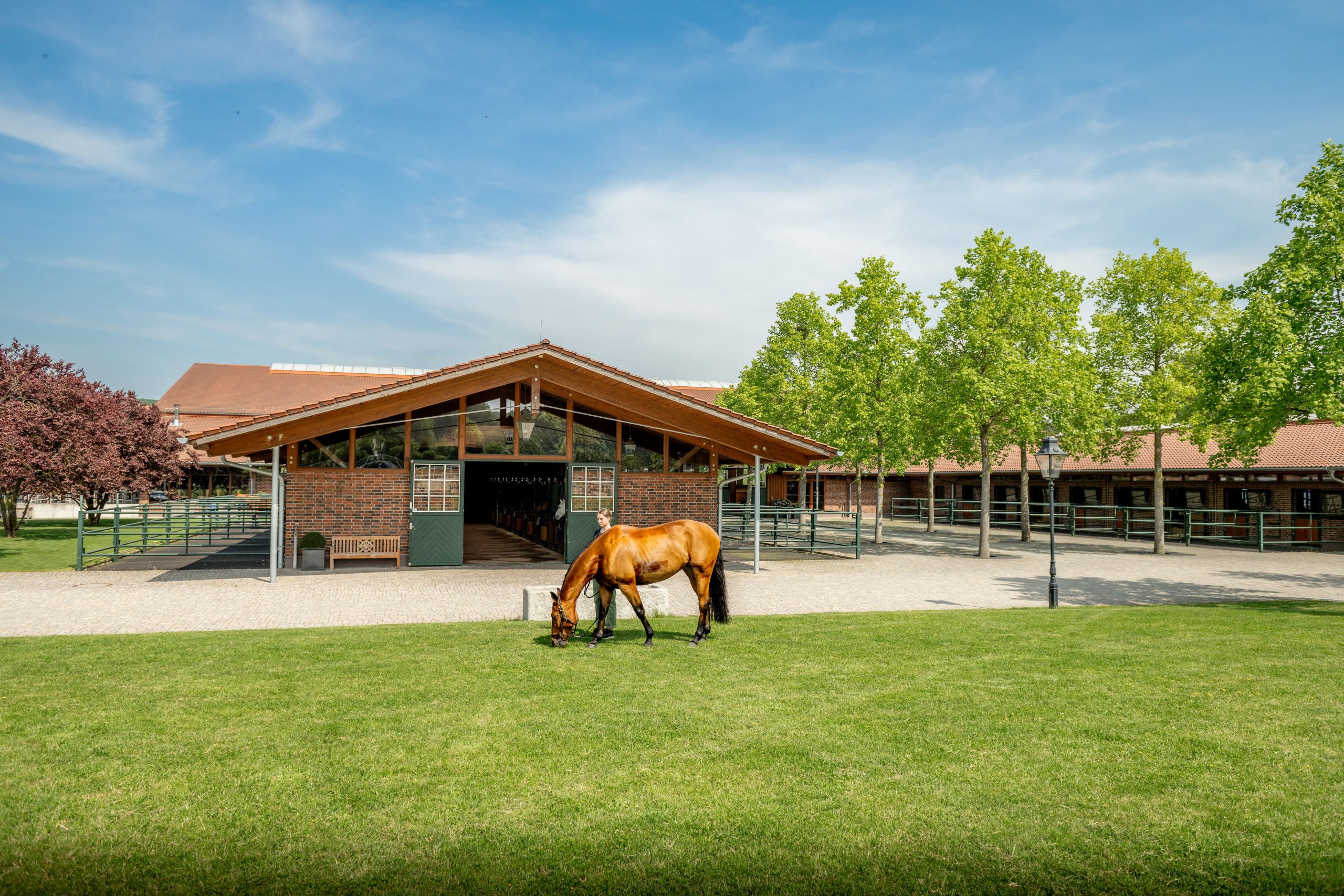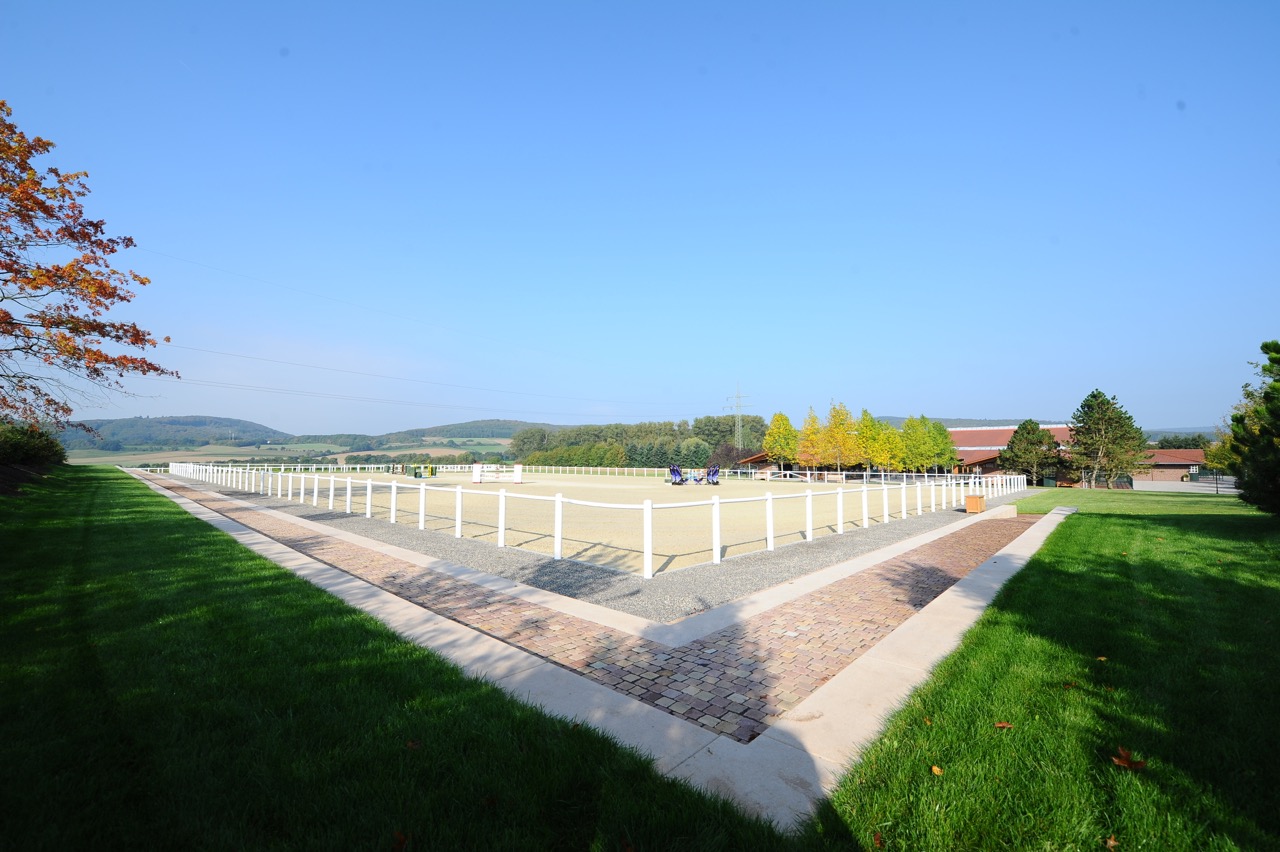 38 Paddock boxes
15 Window boxes
Indoor arena 65 m x 25 m
Two outdoor sand arenas: 80 m x 50 m and 65 m x 35 m
Grass arena
Horse walker for 12 horses
Lunging hall 20 m in diameter
Water treadmill
Equine Spa
Solariums
Paddocks
Gras fields
Certified trainers and grooms
Medical care with external partners